Advanced Custom Fields Pro 5.8.3
Sell configurable products with advanced custom fields. Customize WooCommerce checkout fields. Add custom fields to user's profile. You need a plugin to ease that pain! ACF for WooCommerce is that ones.
Why do you use the other WooCommerce checkout customize plugins while you can manage all "custom fields" at one place? The more plugin, the slower it works. So you only need one, we're that ONES!
Why do you use the plugins support 10 -12 field types while our plugin can offer up to 30 fields types?
Extra Product Options – Do less, sell more
Configurable and customizable products, sell more with extra options like gift-wrap, custom logo, music intro…
Save Custom Fields to Order Detail
Gather all the custom information to the order detail. Control what information should appear, no unnecessary field on the order detail.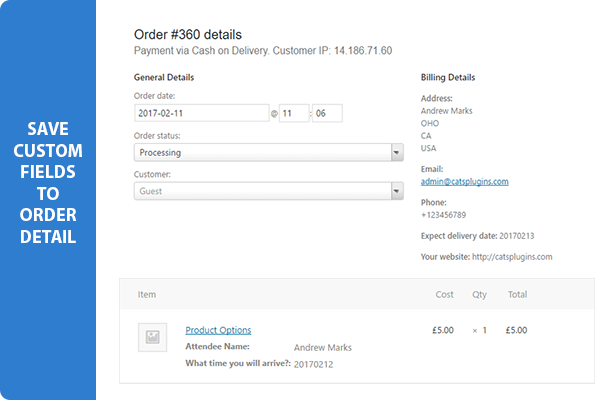 Custom User Profile Field
Create new custom user profile field in 30 seconds. Collect user information at checkout page or My Account page. Allow user edit, update the custom profile field.
Show the custom profile field at 26 locations on My Account page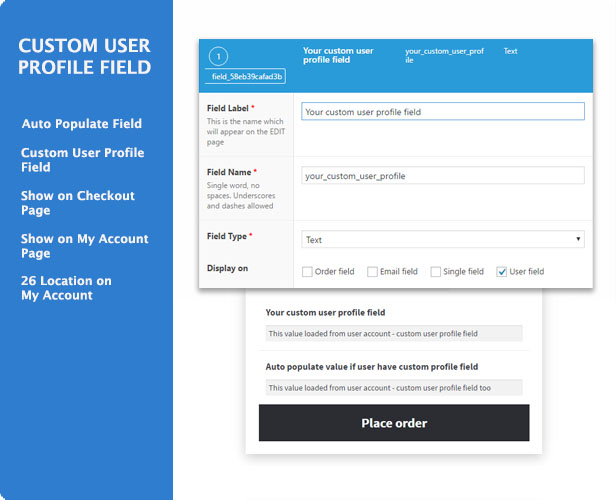 Show custom fields in PDF Invoice
If you want to how the fields in PDF invoices. You came to the right place!.
No need to say anything, just look the image below, it's from our demo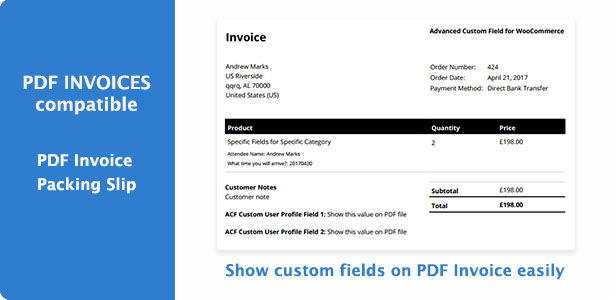 Show custom fields in Emails
No matter what kind of emails is, it come along with WooCommerce settings. So if you want to show custom fields in email order, just select what you want to show, voila!!!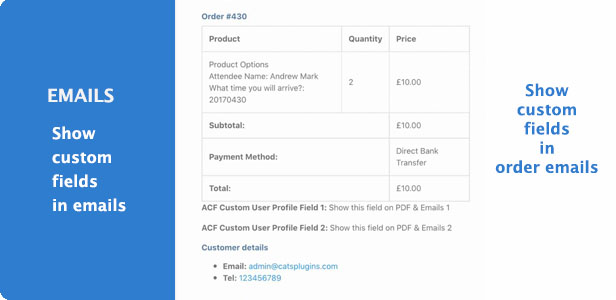 Woocommerce